Different Ways of Using CBD Isolate Powder
Reading time - 7 minutes - April 6, 2022
CBD isolate is a form of CBD, and it typically comes in powder form. This is great because it means there are a huge range of possibilities of how you can take it. So, how can you use CBD isolate powder? We will be answering this question throughout this article so keep on reading if you want to learn more on the different methods there are.
Also, if you're unsure on what the difference is between CBD isolate and other forms of CBD, then give this article a read.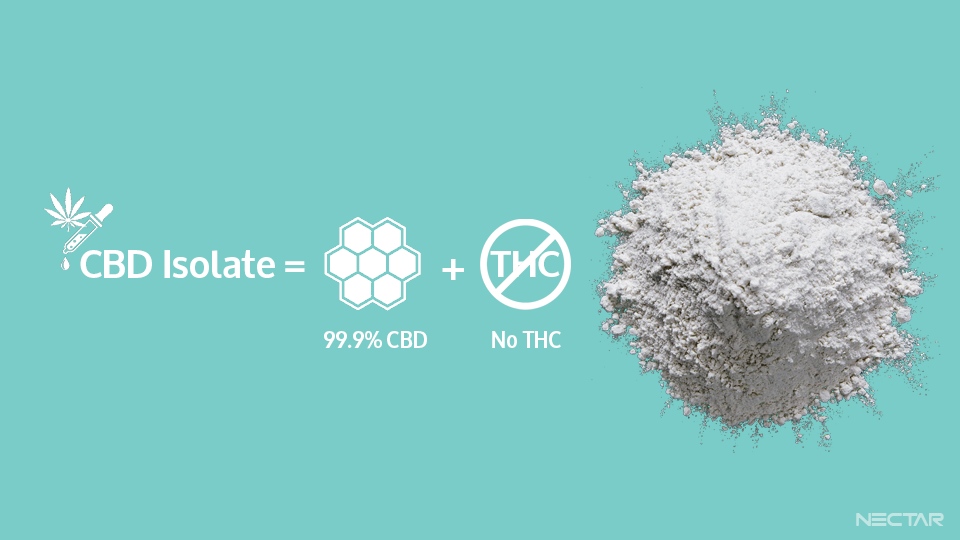 What is CBD Isolate Powder?
It might be useful just to go through what exactly CBD isolate powder is before we go any further, so here's a brief summary. This form of CBD is just pure CBD. No other cannabinoids, terpenes, THC or flavonoids. Just CBD. This makes measuring your dosage much easier than other forms of CBD as they involve other compounds.
CBD isolate comes in the form of a crystalline powder that is 99% pure CBD. It's a chemical component derived from the hemp plant, but all other matter from the hemp plant is removed. Including any waxes, oils, other phytocannabinoids (like THC), chlorophyll, and more. Leaving you with a crystalline powder.
How To Use CBD Isolate Powder
Providing some context on what CBD isolate powder is like might help you decide which method of consumption you'll choose. First of all, we recommend you choose one that is free of any contaminants, heavy metals, or pesticides. Check out our CBD Isolate here or if you're looking for something slightly less potent you can you our variety of CBD Shatters, Crumbles and Isolates.
It is incredibly pure and also has a lack of taste, and lack of odor, making CBD isolate completely versatile. Due to how versatile it is, the hardest part of using CBD isolate can be deciding which method you want to use it with. There are several ways to apply, consume, or even smoke it. So, here are our 10 top ways to use CBD isolate:
#1 Sublingually – Under your tongue
One of the most popular ways to use CBD isolate is sublingually, by placing it under your tongue. To do this, place the CBD powder directly beneath your tongue and keep it there for a minute. This method is also one of the most effective ways to consume CBD.
This method provides you with more immediate and effective relief as the CBD is absorbed by the mucous membranes and delivered directly into the bloodstream, avoiding the liver and digestive system. You can of course also just place the isolate powder in your mouth if you prefer.
#2 Topically – On your skin
For this method, it is recommended that you mix your CBD isolate with a high-fat carrier oil. Apply it to your skin or you can even add it to your favorite cream. Many oils are good carriers for CBD, like olive oil and hemp seed oil.
By applying CBD isolate to your skin it allows you to use your everyday cream, while also enjoying an extra kick of the isolate. And of course with CBD isolate you are able to maintain full control over the CBD dosage.
#3 Ingesting – Infusing food & drink
There are all kinds of ways that you can consume CBD isolate through foods and drinks. Some choose to dissolve water soluble isolate into any food or drink of choice. And as we have just covered, it can also be swallowed by itself.
You can literally add it to anything you eat just for an extra CBD boost. You could stir it into soups, stir-fries, sauces, and dressings. You can even sprinkle a little on top of your dessert! This can be done by measuring out your desired amount and then adding it to whatever culinary masterpiece you choose to create. However, please note that you don't want to heat it up too much, or it could lose its potency.
A nice and healthy option that many people choose is to add CBD isolate in juices or smoothies, you can simply add the preferred amount in and stir or blend it together.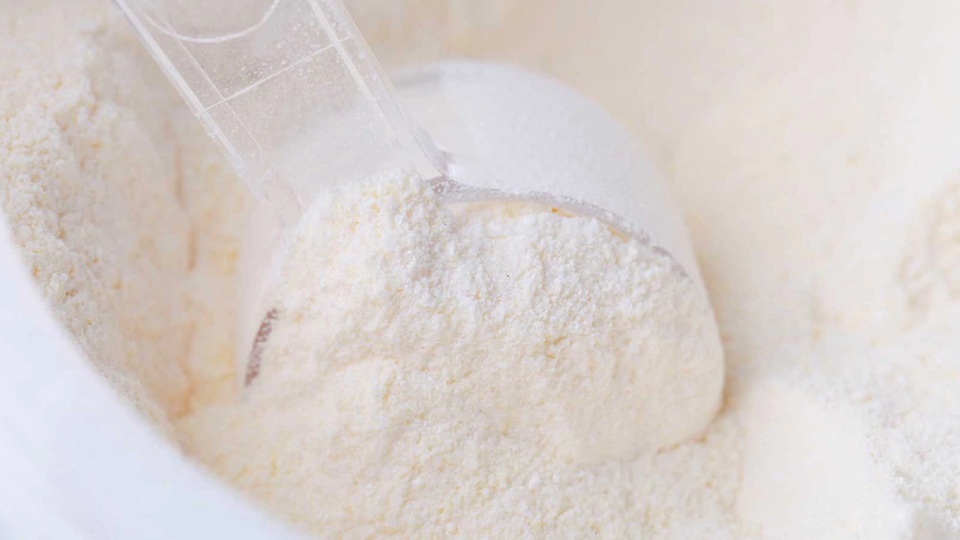 #4 Ingesting – Via capsules
You can measure out CBD isolate powder and put it into capsules or pills, allowing you to ingest an accurately measured dosage. This is an effortless way to take CBD at the dosage you prefer. Just male sure that you store the capsules in a dry, cool, and sealed container. This method is perfect for anyone on the go who wants a quick way to incorporate CBD into their daily life. What's more, this method has potential to be the most economical if you buy the CBD in bulk.
#5 Vaping
You can vape your CBD isolate powder in a couple of ways. This method is just vaping it straight. It's vaporization point is around 180-200°C. It goes without saying that CBD isolate won't get you high, however it will allow you to enjoy the effects of CBD quickly. Mesh vaporisers are designed to vaporize concentrates, therefore you can vape your isolate powder with it.
If you're curious as to how it feels to vape CBD then feel free to check out this article.
Of course, every vape is different, but the rule of thumb is to open the top compartment, expose the stainless steel mesh, and carefully place the desired dose of CBD isolate powder on top. Close the top then hit the power button to instantly vaporize the entire dose in one hit. Be very careful with how much CBD isolate powder you're using because these vapes will typically evaporate the entire dose with one click.
You can of course also use some other dry herb vaporizers if they come with a concentrate pad. We recommend that you start off with around 10 mg of CBD isolate and increase from there.
#6 Dabbing
Another option is to make your CBD isolate powder into crystal slabs that you can then dab on a traditional oil rig. You can even mix it with terpenes to create your own homemade CBD concentrates.
#7 Making your own CBD vape juice / oil
Adding CBD isolate powder to vape juice is one of the easiest ways to use it. Simply add it to an existing vape juice and ensure it is mixed evenly. This method allows you to add as much CBD as you like and control the overall potency.
You can purchase premade vape oil / juice or make it yourself by mixing vegetable glycerine and propylene glycol together. People typically use equal parts VG to PG and anywhere from 300 to 2000 mg of CBD isolate powder per 30 ml of oil / juice. You can even add flavour, just pick up some concentrated terpenes and add roughly 4–6 drops per 30 ml of vape oil / juice.
#8 Mixing it into an oil / tincture
Another option is to mix your isolate with a carrier oil like coconut oil or MCT oil to make a CBD oil tincture. CBD dissolves well in fats but not so well in water. You can very easily make your own CBD oils at home with your own desired potency. Feel free to add terpene concentrates to add any flavor you want to the tincture.
If you'd like to make your own tincture then check out this article.
#9 Smoking – Adding to hemp flower
If you are looking to really feel the effects of CBD along with an entourage effect, then add your CBD isolate powder to some hemp flower and roll it up. Due to its purity, the isolate powder on its own won't produce the entourage effect; however it will when combined with hemp flower. Hemp flower naturally contains a high dose of CBD along with other compounds, including terpenes, flavonoids, fatty acids, and other cannabinoids.
#10 Create your own CBD sweetener
Last but not least, did you know that CBD isolate powder can also be used to make your own CBD sweetener? A great way to do this is to blend it in with some honey (preferably organic) or stir it into stevia. You can even add CBD isolate powder into your syrup and drizzle it over pancakes, french toast or anything else really, it's your choice!
Conclusion
Hopefully this article has given you a bunch of ideas on how you're going to use your CBD isolate powder! It really is such a versatile substance that can easily be added into your daily routine. Whether that be via creams, tinctures, syrup or so on, the choice is yours. If you are someone who requires CBD quickly and easily then pretty much all the methods should suit your lifestyle. The best method would probably have to be using it by placing it under your tongue – simply because it requires no other equipment, takes the least amount of time and hits you hard and fast!