Where is the Best Weed in the World Grown?
Reading time - 8 minutes - March 9, 2021
Although travelling seems like a thing of the past right now, there will be a day when exploring the world is something to be admired again, rather than a breach of the covid rules. Perhaps if you're reading this in a few years time then you're already there. In which case, hello future you. Hope you're enjoying a better time. We'll see you there soon. Anyway, enough of speaking to a hypothetical reader from the future. Back to the point: have you ever wondered which countries grow the best weed? A good batch of mother nature's dry herbs is caused by great growing conditions, love and care, and of course, a laid back approach to its legalization. However, this isn't to say that the best weed can't be found in odd places. We at Nectar have put together the top 10 countries that grow the best weed, which in a time of limited travel, will hopefully help you learn more about the world that we are all in. Let's see which countries make the cut. As always, strap yourself in. Let's go!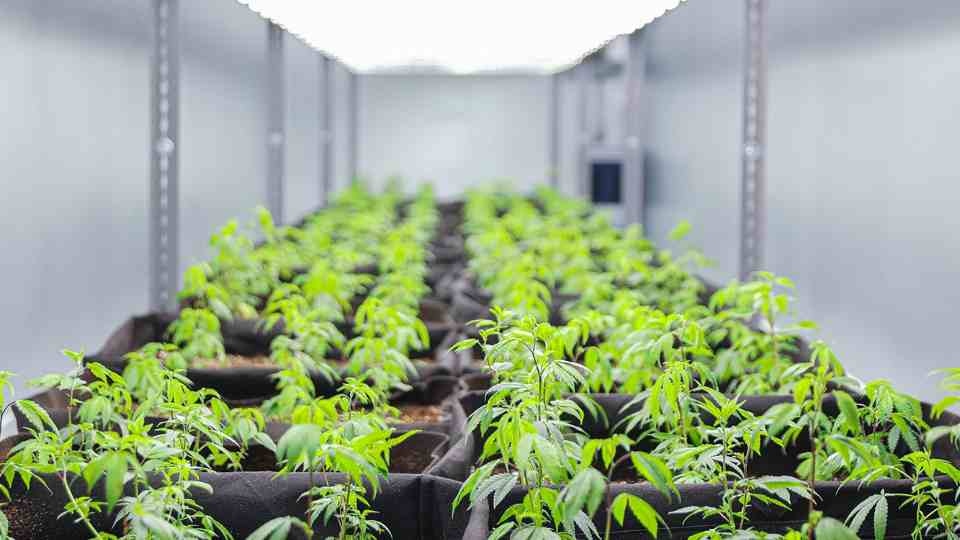 How to Grow the Best Weed
First things first, it's important to know why certain countries have made the best marijuana list and others haven't. We're going to explain some of the important factors to consider when growing weed, and what sort of conditions benefit the little cannabis' early years. Whether you smoke marijuana, whether you use a dry herb vape, or whether you eat edibles, it's good to know why weed grows better in certain places.
Shop Now
Get 10% OFF with code BLOGDISC10 at checkout
Temperature
It's a common misconception that marijuana enjoys growing in extreme conditions. Actually, in regards to temperature, if it's good for you, then it's probably good for it. Cannabis flourishes at a temperature of around 19 degrees to 30 degrees. And this can vary depending on whether the plant is flowering or still in a vegetive state. Therefore, sometimes the best weed can come from places that can control the heat manually.
Light
The best weed is also down to the amount of light it gets. As any GCSE science student knows, plants grow towards the light. So the type of light or the position of the light will vary the growth, size and shape of the cannabis plant. If the plant doesn't get much light, it won't produce buds. The best places are the ones where the weed can get a healthy amount of light, consistently.
Air Circulation
The best weed is also created by a good airflow or breeze going through the plan consistently. It's this reassuring breeze that reduces pests on the plant, and also stops any mildew building up.
Weed Laws
A common question on a lot of people's minds is: where is weed legal in the world? That is why another element to having the best weed is cannabis laws. All the other factors on the list wouldn't be much use if growing weed was illegal. That's not to say that only countries that have legalized weed allow for weed to be grown, but, countries like the Netherlands will create the perfect conditions for marijuana growth, which obviously helps.
Top 10 Countries that Grow the Best Weed
With all that in mind, let's crack on with the top 10 countries that grow the best marijuana. Disclaimer: there are definitely other countries that deserve a mention for their great marijuana, so don't stop your research here. This is just the beginning.
Netherlands
Medicinal – Legal
Recreational – Legal
CBD Products – Legal
The Netherlands is widely known as the weed capital of the world. Amsterdam has the biggest cannabis tourist industry in the world and therefore it's no surprise that they're first on the list. Netherlands is nothing special when it comes to climate, in fact, it's pretty similar to the UK. It's basically meh. But the fact weed is legal means that producers are able to create the perfect climate to grow the best weed. Not only that, but the variety of cannabis in the Netherlands is so varied. If you don't believe us, head to a coffee shop as soon as you can.
Afghanistan
Medicinal – Illegal
Recreational – Illegal
CBD Products – Illegal
Next on the list of countries that grow the best weed is Afghanistan. As you can see, legally it couldn't be anymore different from the Netherlands. However, it still remains one of the biggest producers of weed in the world. Not only that, the climate is wonderful for growth. In fact, botanists believe that weed may have originated in Afghanistan. Essentially, If you get the chance to try some Afghan Kush, don't turn it down.
Mexico
Medicinal – Legal
Recreational – Illegal
CBD Products – Legal
Up next is Mexico, the land where weed legislation is just around the corner. Medicinal marijuana was very recently implemented in Mexico, and now makes the country the world's biggest national cannabis market (in terms of population). Not only that, but the climate is perfect to grow the best weed. Some of the greatest strains include Mexican Sativa, Chronic and Kush. In fact, the term 'marihuana' is actually a Mexican phrase.
USA
Medicinal – varies on state
Recreational – varies on state
CBD Products – varies on state
And then there's the United States of America, a young country but definitely not shy with its best weed production. America is split into 50 states, and each of them has varying approaches to cannabis legalisation, therefore really we aren't speaking of the entirety of the US. For example, I doubt very much that Ihaho would be a good place to go for the best weed, with its one year jail time for possession of less than 3 ounces of dry herb. However, California has legalised marijuana and its places like this that put the USA on the best weed map. If you want to know more about the legalisation of marijuana in the USA then check out: Is weed legal in America?
Canada
Medicinal – Legal
Recreational – Legal
CBD Products – Legal
In 2018, Canada made recreational marijuana legal, which paved the way for their inclusion on this best weed list. In Canada you're allowed to grow up to 4 plants and buy a certain amount from selected shops. Similarly to the Netherlands, this acceptance of cannabis and its place in the world, has only meant an increase in weed quality. Happens every time.
Kazakhstan
Medicinal – Illegal
Recreational – Illegal
CBD Products – Illegal
Another on the list that perhaps you wouldn't have considered is Kazakhstan. Kazakhstan grows the best weed because, like Afghanistan, many believe that marijuana was birthed there. In fact, the weed in Kazakhstan makes up for 97% of Central Asia's supply. Although cannabis is illegal in almost every way in the country, the Chuy Valley – a 32,000 square kilometre open space – has up to 1 million acres of wild cannabis growing there. Put that in your pipe and vape it.
Nigeria
Medicinal – Illegal
Recreational – Illegal
CBD Products – Illegal
Another strict country on the top 10 countries best weed list. This time It's Nigeria. Despite the fact that marijuana is strictly illegal in Nigeria, over 10% of the adults in the country use it. Supposedly in 2019, Nigeria topped the list for most weed consumed out of all the nations. Whether you agree with their weed policy or not, there must be something good going on over there.
Colombia
Medicinal – Legal
Recreational – Decriminalised
CBD Products – Decriminalised
Colombia is a country that is often mentioned when speaking about the likes of cocaine, but weed also gets a mention here. With Colombia's drug trafficking issues, weed has become decriminalised in an attempt to combat this. The combination of eased restrictions and perfect climate has meant that Colombia makes the top 10 list for countries who grow the best weed.
Australia
Medicinal – Legal
Recreational – Illegal
CBD Products – Legal
The large open spaces of Australia and the amount of light it gets is the perfect conditions to create the best weed. Similar to America, the legalisation varies from state to state, but overall, Australia has one of the most thriving industrial hemp markets in the world. Not only that, the native tribes that reside there are the ones who use the dry herb the most. So whilst Australia may have 66 venomous species creeping around, it also has a wonderful weed supply.
Jamaica
Medicinal – Legal
Recreational – Decriminalised
CBD Products – Legal
It would be ridiculous if Jamaica, the birthplace of Bob Marley, didn't make it to the list for the top 10 countries that grow the best weed. Rastafarians enjoy the dry herb as part of their religious practices, especially as of 2015 when it was decriminalised. Not only has Jamaica got a marijuana history to its core, it's also got an incredible climate for growth.
But what about the UK?
Well that's the top 10 done and it's no surprise that the UK didn't make the cut. Whilst CBD items like hemp gummies are legal, the marijuana plant is not. Therefore, unfortunately, it has a long way to go. But, for hypothetical purposes, let's imagine it did make the list for the top 10 countries that grow the best weed. What are its positives? (even if very minimal).
UK
Medicinal – Slightly Legal
Recreational – Illegal
CBD Products – Legal
The UK hasn't exactly got the perfect climate for growing marijuana, so if it is to be done, it would need to be produced in industrial farms. However, seeing as weed is mostly illegal, we can't count on that. Nonetheless, one industrial farm in the UK is booming and that is Chris Tovey's, the leader of GW Pharmaceuticals. GW have a farm as big as 34 football pitches and they're growing medicinal cannabis to help treat epilepsy. Perhaps it's not enough to make the best weed in the world list, but maybe, just maybe, it's a start.
It's always great to know more about marijuana around the world. It's also a great way to perhaps predict what the UK might look like in years to come. If you're interested in finding out more about how other countries celebrate weed, why not check out our top 10 best 420 events around the world article.